It has been beautiful here today! I have been in desperate need of some sunshine, so it has been fabulous for me!
I have been f
eeling a little bit better
, so I decided to do just a little bit of decorating yesterday. Not a lot, but enough to make my house feel like it's welcoming spring with open arms.
This is the one little tip that will make your spring decorating oh so much easier. Are you ready?
I love washi tape and I love that I have a ridiculous amount of it. It's a beautiful collection really. I love it so much, that I even did an episode about what you could make with washi tape.
I dare say that you could use the word, obsessed. Shhh..don't tell my husband that I said that.
I had a hyacinth flower that my cute husband gave me for Easter. Oh my heck, this little flower smells divine, but the ugly, brown, plastic pot had to go. So, I looked in my stash and found this super cute white pot, but it wasn't quite deep enough.
Enter Washi Tape. I just wrapped it around the pot a couple of times and voila-spring time decor! I added my oldest daughters newest quote that was on the fridge and I was done. I so love simple, yet fabulous things that make it look like I spent way more time that I really did.
So, if you have an ugly pot or something else that needs a little spring love, pull out the washi tape. Plus it will give you a good excuse to show your husband that you really do NEED your washi tape! If you need a couple more ideas on what to make with your washi tape
check out this post.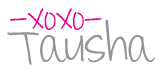 Linking up here
House of Rose