I don't know about you, but I love spring! I love that there are finally more warm days than cold and things are trying their best to be pretty again. So, in honor of trying to be pretty again, I made this Simple DIY Spring Wreath using paper treat sacks and junk bows.
Yes, paper treat sacks and junk bows! I made this wreath at night, I was on a deadline and because it was late at night, I had to use what I had in my stash. This time, by me putting the "pro" in procrastinator, I produced a happy, colorful, super easy and pretty dang fantastic wreath! I love it when this happens.
This project can be done in an hour or two and it doesn't cost a lot of money! I love tutorials, but I love video tutorials more! Don't you? So, if you promise not to laugh too hard at my face in the screenshot at the beginning I am thrilled to share it with you.
(Seriously, who makes faces like that?)
I don't have a mantle to decorate and change up for the seasons, so I use what I have. This happens to be my pantry that needs to be painted...desperately. I love how this spot in my home changes.
(even if I do need to paint it)
I also layered a couple of my favorite spring banners than I made to layer and create the whole vignette
Don't worry, I will be sharing how I made them and what I used to make the whole process super simple! Next week...so stay tuned!
Don't forget to watch this week's episode of my show, Sassy Style on My Craft Channel.
I have my fabulous and very talented friend Andrea, from Queen B & Me guest. We talk about our favorite tools for DIY, Crafting and Makeup!
I hope that you have a fabulously productive and relaxing weekend!
Don't forget to keep in touch with me-I would love it!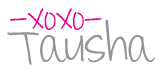 Linking up here
House of Rose
Fox Hollow Cottage