Maybe it's just me, but I am in need of Spring re-decorating! So, I am re-visiting my $300 kitchen makeover. It was such an awesome redo and I am planning on showing a little bit more TLC sometime soon. In the meantime-I want you all to see & know that you really can make a major change in your home with little money.
I decided that I needed to redo my kitchen-in 3 days and under $300.
I know what you are thinking-this girl is CRAZY it can't be done.
Well, I would probably agree with you on the CRAZY part-but the rest of it-
YES-it can!
Want to see?
First-I must confess I didn't do it ALL myself.
Not only did I want the kitchen COMPLETELY done in 3 days-we thought that we would tackle the project during the 3 hottest days of the year! We only have a swamp cooler.
Yes-it was as AWESOME as it sounds!
OK-how about some before and afters?
This is my awesomely ugly bar.
Honey colored oak.
So not my thing.
Can you believe it is the same space?
3 words people-
Bead Board Wallpaper
IT IS FANTASTIC!!
I did a complete tutorial all about how to wallpaper. What to do and what not to do.
the cupboards,
my hardware, my bar stools,
my fridge (yep-totally do-able) and the newly added crown molding.
I did a post all about what to do and what not to do.
I had so much STUFF in my kitchen.
Now, I love Stuff just as much as the next chick- but come on!!
There is still Crap-just a lot less of it.
Look at that awesome fruit that the previous owners painted on the wall.
I had to sand and prime and sand come more to cover up the stupid grapes!!
Airy, yet cozy.
Not only did they paint above the kitchen sink-they also added some above the window.
Awesome huh? You all wish that you had some!
How about the "BUTT" pear?
No More FRUIT!!
Bliss!!
I honestly didn't realize how yellow they were until I started painting the walls with the new color.
Not because I wanted too.
Yes-the previous fan was ultra gaggy-but I didn't want to spend the extra cash.
SOOO glad that we did.
This is my $20 thrift find pantry.
That was such a good thrifting day!
It was the best thing we have ever done to our home!
Worth every penny, every piece of wallpaper glue that stuck to my hair, feet and hands.
Worth the gallons of Diet Coke and cold dinners my children ate.
IT WAS SO WORTH IT!
(this is not dirt!)
A round up of my tutorials How to Paint your Entire Kitchen!
How to apply Wallpaper-the basics
How to paint your Kitchen Cabinets
How to paint your Fridge
Happy Creating!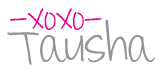 Linking up here
House of Rose
Fox Hollow Cottage