Have I piqued your interest?
This week's episode of
Sassy Style
on My Craft Channel is all about my latest Gallery Wall creation and tips on how to make your own wall with a couple of unique ideas.
I included a homemade piece of artwork on my wall. A simple little print that says a whole lot about me and my family. Best thing about this print? You can download it for free, print it out and hang it on your own gallery wall! You can even take total credit for it when people ask you where you got. Just say you made it..it will be our little secret.
I also included my favorite picture of my husband and I on our gallery wall. Yea, it's a cartoon creation by
Jordy Luxe,
but it is still my favorite. My hair looks awesome, I look really thin and my husband looks like the total hotty that he is. You can find out more that amazingly talented
Jordan here
and order your own custom cartoon drawing of you and your hot husband or a family pic. She can do anything you desire! You are going to love just as much as I do!
I hope that you will try your own gallery wall! Send me pics if you do!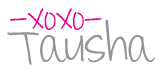 Linking up here
House of Rose