Does your husband tell you that when it comes to your craft supplies, You're a Hoarder? I can't be the only one...right?
I am lucky enough to have my own creative space. I call in it my craft room. My family refers to it as the "crap room." It's their fault that it sometimes looks like the "crap room." If someone doesn't want to put something away-they put it in my craft room. Eventually, the room starts to look like a tornado went through it. When this happens-I have to clean. Not just kinda clean, but REALLY clean! The last time that I had to do this I called it-
The Great Craft Room Cleanup of 2013
I even had my own hashtag- #thegreatcraftroomcleanupof2013 (you can go and see the before)
It took me 2 days to clean it.
Please tell me that I am not the only one who has this issue?
So to make the whole process of keeping my craft room clean-I learned a couple of things. Hopefully these ideas will help & inspire you.
Head over and watch my show-
Sassy Style
on
My Craft Channel.com
I am sharing all kinds of ideas to help you have a pretty and functional craft room!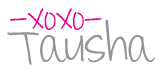 Linking up here
House of Rose