I love a quick makeover! I am definitely one of those people who hates to wait. I am an instant gratification kind of girl. That is why this hutch was a perfect project. It took me less than an hour to paint & for the hutch to dry. Yes, you read that right-less than an hour!
Why did it only take me 60 minutes to paint this? Annie Sloan Chalk Paint. I heart Annie Sloan Chalk Paint for so many reasons, but this day it was because it allowed me to have a daunting task to take me less than an hour to do.
This is what the hutch looked like before I started.
(if you look really close, you can see my husband and one of my girls. Dang reflection)
My in-laws gave us this beauty for Christmas. I loved that it was full of storage and I could use it as a decorating piece. Now, everyone is my family (my husband and kids) told me not to paint it. My husband told me more than 3 times that it would look terrible if I white washed it. He also told me not to paint my
kitchen cupboards
or
redo my entryway
. I love this man and I value his opinion, just not when it comes to decorating. So, he left to go ice fishing and I got out my brushes.
I painted the hutch with Annie Sloan Chalk Paint color-pure white. I just added a little bit of water so I could get the white washed look I was going for. I knew that I was going to put my white dishes in this beauty, and I really wanted them to pop, so I painted the inside of the cupboard Paris Grey.
*if you are wanting to know more about Annie Sloan Chalk Paint-I have done a few posts all about the paint and why I love it.
The basics of Annie Sloan Chalk Paint.
I also did a
video tutorial about how to use Annie Sloan Chalk Paint and Wax**
Because of the type of wood the hutch was made out of (barn wood), I didn't have to wax. The paint dried beautifully. The wood absorbed some of it-more in some places and less in others. I couldn't have planned for the hutch to turn out as well as it did. I have to be honest, I wasn't sure that the hutch would look as awesome in real life as it did it in my head, but I am happy to say that it turned out better. Wa-hoo, I so love when something turns out better than I hoped. (don't tell my husband that)
Once everything was dry and my husband had oohed and ahh-ed and told me I was right, I got to do the really fun part, filling her up!
I really love the color of grey that I painted the inside of the hutch. Paris Grey is a great grey color. If you have ever tried to paint something grey, you know that it can be a little tricky. You don't want a grey that is too blue or purple. And you definitely don't want one with a green undertone. I think it really is the perfect grey.
Love, Love, Love how my dishes pop. It's a perfect mix of rustic & classic cottage charm.
TIP-When you are decorating with dishes, stack them and layer them for more interest.
I needed to add a little bit of color, but I didn't want to add too much. Bring in the ikea green plants and my little cloche from Target. I so love when I get to shop at 2 of my favorite stores.
On new years eve, we had mini size bottles of sparkling cider. My husband thought that I was crazy when I put them in the dishwasher instead of the garbage. You would think after 15 years of marriage nothing would surprise him anymore. These bottles that I saved were the perfect addition.
I love this hutch! It is one of my favorite pieces in my house now. Not only does the top store my dishes and look pretty, the cupboards and drawers give me a ton of storage! I now have a place to store all of my "extra" decorating supplies. What, you don't have a drawer full of old books? You know, just in case you need some extra height when making a vignette?
For more decorating ideas, tips and tricks, check out my show
Sassy Style on My Craft Channel every Friday.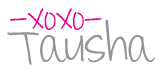 Linking up here
House of Rose