So, I am all about reusing things for a different purpose. Holiday decor is no different. So, when I saw the idea of using a
toolbox for an advent calendar
on Studio 5, I knew I had to try my hand at making one.
(random thought….It was super simple and I put it together in one evening while watching Nashville. I so love this show! Anyone else love it too?)
First, you need to gather your supplies
*A 22 drawer toolbox/nail holder from Home Depot. This cost me $16.
*The 6x6 paper pack by Basic Grey "Aspen Frost."
*Christmas tags, numbers, twine and any other embellishments that you might want.
I recommend that you have your favorite beverage of choice when starting this project. Also, if you haven't tried the Christmas Mint M&M's-you must run to the store and get some. They are delish and perfect for munching when making things.
Directions:
Measure and cut out a pattern for the 2 sizes of drawers. Now, remember, the toolbox only has 22 drawers. Don't stress. You can just make one of the larger drawers into 2 smaller drawers. Problem solved.
I loved the aspen frost paper line because it features good old, regular red and green Christmas. I have an addiction to Washi Tape, so I pulled out my red and green and added them to the drawers themselves or to the tops of the drawers. I get asked all the time where I get my Washi Tape. My go to place for all things washi is Downtown Tape. You can't beat their $1.99 price per roll. I used double stick tape to attach all the paper to the drawers. If the item was a little bit thicker, I used my glue gun.
When it came to the numbers, I needed to think outside the box. I was bound and determined to use things that I already had, so I came up with some fun solutions.
Bingo Cards, Monopoly Money, Measuring Tape,
Washi Tape with Numbers
etc..
After I figured all of the numbers out, now it was time to embellishments. I added jute, ribbon, twine. Your imagination can really go crazy here.
Once all of your drawers are done, now you get to fill them! My kids are a little bigger, but candy still speaks to them. So, I have some candy in some of the drawers along with some simple holiday activities. Drive around and see the Christmas lights, read a Christmas book, have today be a day of service for your sisters. Just simple ideas that don't necessarily take a lot of time, but will still make memories.
I really loved how this calendar turned out. I love that it's sturdy and will last throughout the years!
Plus, I think that this would be a darling gift for your sister or brothers family. You could also make these with your kids. If you do decide to tackle this with little people by your side, I highly recommend chocolate and a Diet Coke.
Happy Creating my friends!
If you are new to my blog~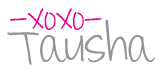 Hooking up at these fun parties