Did I have you at Simple? I know that I take a second look when it promises to be simple.
So, you want to know how to make a simple Snowflake Neighbor Gift? Of course you do!
This project will take you about 20 minutes. 25 if you want to include dry time.
Gather your supplies:
Mason Jar
Once you have all of your supplies ready, you are ready to go. Make sure that your jar is cleaned and dry.
First-You will need to cut the stencil on the white lines. Pull the white backing off and attach it to your jar. You don't need to use any glue or anything, it will stick just fine itself.
2-The glass paint has a fine tip, so you can squirt it directly onto the stencil. You don't need a ton.
3- I smooshed (you know that you love my technical talk)it all around with my squeegee tool. Once the stencil was covered, I used the scraper like a squeegee & left only a thin amount of the paint on the stencil.
4-I carefully removed the stencil and voila-look at that amazing stencil! I was uuber impressed! I used a few more of the stencil patterns and finished up the jar.
I told you it was easy! These would be super simple to make a large amount of. You could make some for your neighbors, your kids teachers, your friends etc…
Once the jar was dry-I started layering in some winter treats. Cherry M&M's, White chocolate covered Oreo's and finished off with peppermint sticks. Nope, I didn't make one thing, but it looks like I did.
I love a great project that doesn't take a lot of money, time or energy.
Happy Creating my friends!
If you are new to my blog~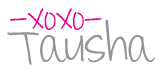 I received product and
payment
via The Blueprint Social (www.theblueprintsocial.com) for this post, however, opinions are 100% my own.
Linking up here: