If you have ever read my blog before, you know that I have a major crush on Annie Sloan Chalk Paint! I love this paint because it will transform a piece of furniture without a lot of time. Plus, the after is such a beautiful result, you can't help but love it!
I talked about some of the basics is this post-
Annie Sloan Chalk paint-The Basics
And I talked about how I painted my entryway bench
here:
I always get asked if you can use Annie Sloan Chalk Paint as a "chalkboard" paint. The answer is yes!
I tell you how I do it and why I love it in
this post
. I used cece caldwell chalk paint on the outside of this frame, but I used Annie Sloan, a custom color that I mixed in the center, or the chalkboard part.
I have done a couple of post about my love for the paint and a couple of things that I have learned along the way. I have always wanted to do a video, so when I was asked about what I wanted to talk about on my
Sassy Style
show on
My Craft Channel
-Annie Sloan was one of my first requests. (remember-new shows air every Friday on
My Craft Channel
)
So, a simple video to show you some of the tricks that I have learned about Annie Sloan Chalk paint.
Common Annie Sloan Chalk Paint Questions
What is my favorite Annie Sloan color?
There are so many fabulous colors to choose from, it is hard to pick. My favorite white is hands down Old White.
Annie herself wrote this
little blurb about Old White paint.
Kate from
Centsational Girl
painted a table with Old White. I think this project turned out beautiful & shows off the Old White color awesomely!
Old white is a nice, warm and clean neutral color that works with any decor style.
Do you really need the waxes to finish a piece that you painted with Annie Sloan?
Yes! Unless you are wanting it to be a chalkboard finish, you will need to wax it. When you wax, you usually use both colors, clear and dark wax. Why? Chalk paint feels well, chalky. The wax will give you that soft, finished look. It will also protect your pieces. Annie Sloan Clear Wax will not change the color of the paint. It will deepen the color and make it feel more rich. The dark wax is what you will use to get that aged & worn look. If you are wanting that aged look, you will want to use both the clear and the dark wax. Why? The clear will allow you to have a little bit more versatility with the dark. I have found that you have a little bit more control over the finished color if you use the clear with the dark.
Can you use Annie Sloan Wax on other painted projects.
Yes! I think that Annie Sloan wax is one of the best out there. So, I use it on everything! I painted a bead board wall in my bathroom a regular latex paint. When it was dry I added some wax to give it the aged look that I was going for. I also use the wax on spray painted pieces all the time. Works perfectly!
Now that I have told you why I love Annie Sloan Chalk Paint, where in the heck can you get it?
Bad news-you can't go just anywhere to get this paint. You have to find a Annie Sloan Stockist. Look around your area to find a local stockist, or you can just use mine,
Salvage & Style
. She will be happy to ship whatever you need out to you!
Happy Painting my friends!
If you are new to my blog~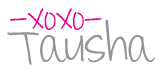 Linking up here: