I turned on the heater this morning for the first time. Even though I hate the smell of the heater when you first turn it on, I love that it's cool enough to need the heat!
Does that make me weird?
I have all of my Halloween decor up, I've made pumpkin cookies, and I have worn socks for the first time in 3 months! I am not a shoe person…I prefer sandals and flip flops. Again, I am kind of weird.
My obsession with pumpkins is out for all the world to see ….
and the best part, it smells like fall in my home!
I am a big fan of seasonal scents. Pine and cranberries in the winter, Bright citrus scents in the summer and warm, spicy, pumpkin in the fall!
How about you?
I am a
Scentsy
girl through and through. I love the way the scents make my house feel more cozy!
I am also in love with one of my newest warmers..
WHOOT
!
Is he not the cutest thing that you have ever seen? I kind of have an obsession with owls, so he fits in perfectly!
My 3 favorite scents right now..
Vanilla Cream
-this one is the perfect mixer with any other scent. It is yummy!
I also love that I can decide I need some new
Scentsy-
I order some through my
favorite Scentsy gal-Lori
And
Scentsy
will ship my order straight to me in the next few days. It is fast and fantastic! I am a "want it now" kind of girl, so this super fast delivery, make me extremely happy!
Scentsy
has the most fantastic
turkey warmer
this month..awesome for your fall decorating!
So, hurry and get your bars and a new warmer now. Then let me know that I am not the only one is impatient!
Happy Fall!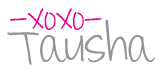 Linking up here