I have to admit something…I LOVE the orange and black Holiday a little too much. I collect more decor related to this holiday than any one person should have. This year, I decided it was time to actually get all of my decor items out and see which ones I really loved, and which I could toss and not loose to much sleep over.
What I now have, I love and isn't that what decorating is all about? Loving your space! So, I love my Halloween Decor and how it's a little spooky, yet cute.
I have said that I love Halloween because I can mix cute, with gross & creepy and end up with cute again! I am happy to say that I tossed a bunch of stuff. What I didn't toss, I either loved, or added some sass and spookiness to. Nothing too hard or too expensive…I promise!
My favorite corner in my house. Spooky yet fantastic!
I put this corner together with the help of my dollar store, some vinyl and a couple of my old pieces given a little bit of love.
I don't have a mantle-so I use my old dresser. It totally works, so if you don't have a mantle-don't stress. I pulled out my old window and layered it in front of the only picture in my house, that I don't move around. I then added my spider web from the dollar store. I had no idea that this web was going to be soo big. It was a surprise when I opened it. It unfolded to a giant web! Wa-hoo!
I pulled out some more more books and sat my favorite 75% off glittered skeleton from Wal-Mart 2 years ago. I added my 3 candle silver "spooky" candelabra and a dressed up crow. I thought that it needed a little but more, so I added a 31 in vinyl (from Vinyl Outlet-best vinyl out there in my opinion) and a junk bow.
What is a junk bow you ask? Well, I signed up for an online class offered by
Margie Romney-Aslett.
If you are a paper crafter, her name is not new to you. Anyway, Margie offers a fabulous online class titled
Spooky Spark
. I signed up and I have loved all of the fun ideas and new skills that I have learned. My favorite idea-Junk bows!
What is a junk bow? Well, its a bow made with all kinds of scraps. Book pages, tulle, fabric, trims, ribbon etc. I love these things! I have added them to all kinds of stuff. Pumpkins, skeletons, crows, wreaths etc.
They are super simple to make. Warning, once you start, it's hard to stop!
You start with gathering your layers..
I used a book page, fabric, lace, crepe paper, tulle and a piece of an old measuring tape. Once you have gathered your supplies, you are ready to start junkin.
1-accordion fold your book page. This will be your base of the bow.
2-Start to add your layers
3- Hold the bow in your left hand, it's a little bit easier that way.
4-Just keep layering
5-Once all of your layers are complete, you tie it together. I like to use a small piece of tulle or lace with a little bit of stretch. This seems to hold everything together better.
When you are finished, glue to whatever you can get your hands on! I glued mine to some pumpkins that I made for
The Hive
next weekend. I also glued them to almost everything in my Halloween Decor.
These are so fun and simple to make, and oh so addicting! I think that they add the perfect amount of sassy spook to your holiday decor!
You are going to love making these! Please share if you do. I would love to see…
Happy Creating my friends!
If you are new to my blog~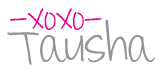 Linking up here: