Halloween is right around the corner. I don't know about you, but I love to create a little bit of something new to add to my already ridiculous amount of Halloween Decor. I have 4 totes. 4 totes people. A little much...tell me I am not alone.
Anyway, I want to share how to make a witches hat with a record. I know that sounds totally bizarre and strange, but it is super easy and the results are fabulous!
A simple tutorial and I know that you will be running to the thrift store to buy some records.
Supplies:
Record
Fabric
Belt
Batting
Hot glue
Embellishments
I can't sew. I have no idea how to even turn the machine on. So, I glue. If you sew, I am totally jealous! Anyway-you are going to get your fabric and glue the edges together so you have a cylinder.
Once you glue the edges together, you are ready to glue the fabric to your record.
2-Put your cylinder on your record so you can see where you need to glue it.
3- Hot glue your fabric to the record.
4-Press down and make sure it is secure.
Now that you have your basic hat, you are ready to start filling it up.
I added Styrofoam blocks for stability. This is not a required step, but if you have some great. If you don't, no big deal. Then you fill the hat with batting and glue the top.
Once the top of the hat is glued, you kind of moosh it around until you get the shape that you want.
If you have the shape you like, now you are ready to add the belt.I added some lime green tulle before I added the belt. You will need to cut your belt smaller so it fit's the hat.
Random tip-pick up a big buckled belt at the thrift store.
Now that you have the belt on-you are ready to embellish your little heart out. This is my favorite part of any creation! I added feather and some tulle. I also added some black, glittered stick stuff that I picked up last year after Halloween. If you want this look-you could spray paint some sticks from your yard.
Now that your hat is embellished, you are done! Is it not the cutest witch hat that you have ever seen? I added a spray or two of spray glitter. Because everything is better with a little glitter…
Happy Creating my friends!
If you are new to my blog~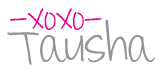 Linking up here: