So, when it's September everyone decorates for Halloween right?
Even if you are not quite ready to go Halloween crazy, you can definitely start creating some of your decor. These Halloween Poison Jars are simple and your kids will love them! You can create these during nap time and with the help of a cold Diet coke, chocolate and
Scrapbook Attitude
.
I promised you a simple project. Well, this project doesn't get any simpler. (is that a word)
Supplies needed:
Glass jars
Scissors
Glue Stick
Scrapbook Attitude
-you order this product online via their site.
I know what you are thinking. What is
Scrapbook Attitude
? Well, it's this greatest, newest product. Think overhead projector film but thinner, printable and so much more fabulous!
   You can run this film through your ink jet printer and then attach the film to anything your heart desires. You use a glue stick, mod podge or a laminator to adhere it.   You can use it on paper, wood, glass, plastic. Really, whatever you want.
I went the spooky route. I needed to find an already made label because I would have no idea how to make to make my own. Enter
The Graphics Fairy
. She has tons of amazing images that you can use for free! Warning, you will be on her site F-orev-er! I picked a
spooky poison label.
I downloaded the image into Word Publisher. I then made it the size that I wanted and flipped the image. You want to make sure that you flip whatever image you choose to print because if you don't, it will be backwards when you put it on your item. I then put a piece of the scrapbooking attitude into my ink jet printer. (you need to have an ink jet) and then hit print. Be careful that you don't touch the shiny side too much. That is the film that the image is going to print on, so you don't want a bunch of  fingerprint. Super simple!
After you print-you are going to get this
You are going to cut the image out. Cut as close to the exact size as you can.
Once your image is cut out, you are going to peel it off of the backing.
  Once you peal off the image, you are ready to glue it on the jar. This is where the glue stick comes in.
Once you are glued-you can attach it to the jar.
I just did it slowly so I wouldn't get any bubbles or tear.
That's it! Seriously, I told you it was easy! I love a simple project!
All you need to do know is put water and food coloring in your jars.  I also added some plastic eyeballs from the dollar store. My kids insisted on this. It will look more gross they said.
  It definitely looks more gross, don't you think?
You can check out Scrapbook Attitude at
Twitter
,
Facebook
&
Youtube
You are going to love this project and product! Happy Creating!
If you are new to my blog~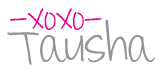 Note: This is a sponsored collaboration between Sassystyleredesign.com and Scrapbooking Attitude. I received compensation for this post; however the opinions & projects are all mine. My complete disclosures are here.
Linking up here: