So, I was spray painting the other day and I had on my wedge flip flops. I wear these flip flops all the time, so it wasn't strange that I was painting in them. Anyway, I stepped off my driveway onto the grass and I fell off my shoe. Seriously, I really did. When I fell, I heard a snap and I was down...for the count.
The first Dr. told me I cracked a bone..I went back the next week to another Dr. He said it was more likely that I tore a ligament. If it didn't get better, I would have to have the "s" word. He gave me a thigh high 20lb, super hot, boot and crutches. I am under strict instructions to stay off my foot, ice and elevate. Sucks right?
So, I am bored out of mind. There is only so much pinning a girl can do.
I had really lame laptop desk that my kids had used as nail salon. So, it was covered in fingernail polish.
Ugly laptop desk+super bored= Fabulous
Washi Tape
Redo!
I sent my kids into get all of my
washi tape
and I got to taping.
I used different types of
washi tape
for my creation. Simple and easy to do.
I always get asked where I get my washi tape. I get it here, there and everywhere. One of my favorite places to pick it up is
Downtown Tape
. All of their tape is only $1.99 a roll. They have tonz of patterns and they even share a few ideas with you!
Because I love
Washi Tape
, I thought that you would love the chance to win some free
washi tape
from
Downtown Tape
!
10 rolls of Washi Tape
plus 25 tags
to beautify.
Giveaway is open to US resident only.
I hope that you win and make yourself something fabulous!
Happy Entering!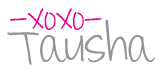 a Rafflecopter giveaway