I don't have 5 doors that need wreaths. But, I do wish that I had double doors instead of just one. My brother has them and I am totally jealous! They look super cute with 2 wreaths.
Totally off subject...
Anyway..I got to make
5 wreaths for a Studio 5 segment
. It was fun trying to come up with 5 ideas that were unique and totally do-able at the same time.
My favorite wreath to create was hands down was the Paper cone wreath.
I am going to share my tutorial of the biggest wreath every known to man. I love it! Go big or go home right? This wreath is so fun to customize to your needs. Whether it's a party, or a particular holiday or maybe you just want the cutest wreath ever hanging on you wall, fireplace or door.
20 pieces of double sided scrapbook paper-I used full 12x12 sheets
Hot glue
5-6: 1/2 sheets of double sided 12x12 scrapbook paper
Chipboard curly Q things-Adornit.com
Now, you don't have to make the biggest wreath known to man. You can cut the 12x12 full sheets to half sheets and your 1/2 sheets to 1/4 sheets. You really can make this any size that you want.
Now you are ready to go!
Please note that there really are not 8 steps to this wreath. I just like to throw in some snarky comments to make sure that you are paying attention. You love that about me..right?
1
-Gather your supplies. Don't forget chocolate & Pandora. Diet Coke or other favorite beverage of choice is highly recommend . If you use full 12x12 sheets, you will need a large work space
to do this, so be prepared.
2
-Make some cones using the full size 12x12 sheets. I would explain how to do this, but every time I went to make a cone, I would totally space how to do it. Lame..yes. If you really don't know how to make a cone-you can check out this tutorial.
3
- Glue the cones onto the frame-seem side down. Make sure that you kind of scrunch your cones together. Not too much, you just don't want their to be a lot of space between the cones.
4
- Keep going until the entire frame is covered. Yes-it is supposed to be that big.
5
- Make some cones using your 1/2 sheets. Glue these cones in between the large cones. Every 3 or so.
Remember-seem side down.
6
-Add the curly q's to the center of the wreath using hot glue. You could also use a cute frame, maybe make a banner or some other kind of embellishment.
7
-You are going to need to add something to the back of the frame to hang it with. I looped and tied a knot in some jute. I then just glued it on. I used A LOT of hot glue. I didn't want it to fall off.
8
-Hang and then step back and admire your handy work.
Ta-da! So simple it's crazy! Great naptime craft!
I talked about 5 wreaths in the segment, but I didn't want to overwhelm you with all 5. So here is my 2nd favorite wreath that I made.
Too cute to spook.
..
Welcome Fall
Supplies needed-(there are only a few)
Embellishments- spider web, small spider, fall leaves
How to do it-
Drill 2 small holes in top of plaque. This is so you can hang the wreath easily with jute or ribbon.
Paint the plaque any color that you want. I painted the 2 sides the same color. Let it dry.
Add vinyl
Embellish to your hearts content.
Hang and smile! You are so clever to have made a 2 sided holiday wreath. All of your neighbors will be totally jealous!
Happy Wreath Making my friends!
If you are new to my blog~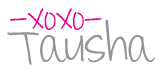 Linking up here: