I had the opportunity to go to girls camp last week. This is an LDS camp that is held once a year.  All the young women, 12 & older in our church get to attend.
They even allow a couple of us crazy leaders go and play as well.
Now, I am sure that it will come as no surprise that I was most excited about decorating the camp. I know that some of you are thinking, "who decorates an outdoor camp groud?"
Think about who you are talking to.
Understand now?
Our theme was
STEP up
Set The Example Personally
We used all of the value colors in the decor, so the feeling in the lodge was fun & happy!
The best part about the decor-all of it was uber cheap & super easy.
Cheap & Easy-My 2 favorite words!
Decorations included:
Tissue pom's
Garlands made out of paper and fabric
Paper lollies
washi tape-lots and lots of washi tape
I am a little ashamed to say that I had not embraced my craft room in quite a while.
So, when the need for camp decorations presented itself-I was thrilled!
I dug a hole
(totally wish that I was exaggerating)
and got to work.
One of my favorite things was the fabric garland that I made using scraps from
my pretty sure it's totally unhealthy to have this much fabric, fabric stash.
I heart Riley Blake Fabric
so I was super happy to be able to use the yummy, chevron fabric.
I love to make crafting as simple as possible, so I used my handy, dandy stapler to attach the fabric to the ribbon. Super simple and super cute!
Because I can't enough of washi tape-I added that to the top for some added detail.
All over the lodge we had quotes for the girls to read.
They loved this and so did us leaders.
I believe that there is power in words, so I was happy to share my obsession with others.
The tissue poms were simple to make, yet made a huge impact!
Love that!
I made a giant chalk board on wheels last summer.
It is still the favorite neighborhood toy.
My kids use it often for the biggest Lemonade stand sign on the block.
We used the chalkboard to write down the schedule every day.
This was a fabulous thing to do & I highly reccomend that everyone do this.
We did not have one girl ask-"what are we going to do now.."
Best thing ever!
See that super cute old ladder to the right?
I found that at an estate sale a couple of weeks ago!
I was so excited to be able to finally use it.
I added some poms and a simple paper STEP UP banner.
I had picked up the cutest frame at SNAP and I had been lazy and done nothing with it yet.
It was perfect for our good news board.
I painted the frame a fun color and used Riley Blake chevron fabric for the cork board cover.
We used this as out GOOD NEWS board.
The girls would write anything that they saw that was kind, loving, considerate etc.
Any type of good news was written on a ticket and attached to the board with pins.
The girls and the leaders loved being able to share all the happy things that were happening at camp.
I loved camp!
I honestly didn't think that it was possible for me to ever love camp.
It's not that I don't the girls-because I do.
It's because when I was growing up-it wasn't exactly a blast.
Pretty sure that had a lot to do with the fact that there was no running water or flushing toilets.
Granted we did have HOT running water, showers, a restaurant grade kitchen and a movie projector-
all of these things did help-
but it was the friendships that I forged & the opportunity that I had to share the story of how I met my husband and how he fell madly in love me and couldn't live without me, so he put a diamond ring on my finger-story
I loved that I had the chance to get closer with all of the girls and the many opportunities that I had to strengthen my testimony.
Can't wait until next year!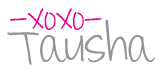 Partying over at
The 36th avenue