Giveaway now closed
I know, I know. That is a ridiculous question.
Maybe I should have asked who doesn't need to be pampered?
So, we are in agreement that we all could use a break..right?
Well, I am here to hook you up!
We are all friends here right?
We don't pass judgement..right?
Wonderful!
SO glad that I can share with you a secret or two.
First secret, I am one of those girls who apologizes for my feet to the pedicure people.
I wish that I had those baby soft feet.
I am pretty sure it is because I am addicted to flip flops and I HATE to wear socks.
So, add these two things together and I'm sure you totally understand the whole embarrassment issue.
Well, I am hear to tell you that my feet are no longer something that I need to be embarrassed about.
No, I have not been to get a pedicure.
I know what you are thinking.
How in the heck does a candle help with not so pretty feet?
I have to admit, I thought the same thing.
But, cute Mary insisted that it would help.
(Lucky for you all, I did NOT take any pictures of my feet. Just use your imagination)
Even my husband was impressed!
Here is 411 on this magic candle.
You light it and let the wax warm up and then let it puddle.
Blow out the flame and stick your fingers in the wax.
Stay with me here, I know that this sounds weird.
You are going to rub the wax into your heels.
I don't know what exactly is in this stuff, but it is amazing!
I rubbed it into my feet and let it soak in and lo and behold-my heals were sooo much better.
I dare say that they were almost pretty.
Well, as pretty as feet can be.
This stuff smells good enough to eat.
Actually, Mary uses all natural ingredients, so I'm sure that you could eat it if you really wanted to.
So, between these 2 products, my feet were feeling awesome!
Speaking of feeling awesome, Heal my Sole makes all kinds of wonderful, all natural goodness that you will want to add to your beauty regimen.
The lotion was great! Mary mixed up a special kind especially for me.
Pretty sure not very many companies will not only allow you to mix up your own concoctions,
but Heal my Sole, recommends that you do.
From lotion, to room sprays to massage oil.
So, do you want to try out the AMAZING massage/feet whisperer candle, or maybe you are wanting to try the room sprays, or lotions or oils or lip balms or nail care.
To enter:
LIKE

Heal my Sole

on Facebook.
Make sure that you leave a comment for each one.
Giveaway will end Friday 9/9/11 at midnight.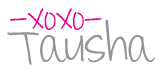 This giveaway is only open to Sassy Style Redesign subscribers/followers.
If you are not doing this yet, feel free to subscribe via blogger or another reader.
Don't forget to LEAVE YOUR EMAIL ADDRESS. That way I can contact you if you win!