OK-so you know how there a few things that we as women are constantly in search of?
The perfect jeans..you know the pair that makes your butt look smokin hot, your tummy look like you never had children AND the little fact that you can breathe when you wear them.
Am I wrong?
What about a fabulous Hair Girl?
She keeps all of your secrets,
agrees with you even though you know that she totally thinks that you were wrong
& she makes you look one smokin hot chica?!
We can't forget about the never ending quest to find the perfect mascara.
I'm sure that a lot of you don't know this about me, but I ADORE makeup.
I am obsessed with it actually. I LOVE it!
In my opinion, a good day can be turned into a GREAT day with a quick trip to the
MAC
counter.
I know that not everyone has the same love affair with makeup that I do.
BUT..I do know that almost every woman wants to know if the perfect mascara exists.
Am I right?
Of course I am!
Well I think, no, I know that I have found the PERFECT mascara!
First-I will share with you my regulations that are required for the perfect mascara.
1-It does not come off under your eyes so you look like a raccoon.
I can't be the only one who has this problem? I have super long lower lashes and super short top lashes.
It's so AWESOME!
Apparently I was in the wrong line in heaven when they were handing out long lashes.
So, I have to fake it.
2- It stays on & makes your short lashes look longer and your thin lashes look thicker.
3-It doesn't cost as much as a new car. It has to cost less than $25.
I have paid more money than that in the past and I was sorely disappointed. I knew that there had to be a mascara that existed that was awesome and didn't require a 2nd mortgage to be taken out on my house.
Are you dying to hear what it is..
Benefit They're Real! Mascara
The pro's:
Benefit is the company that makes it. So, it is readily available.
You can pick this up at Ulta, Sephora, Macy's, Amazon.
It has a fabulous wand! In my opinion, the wand makes all the difference.
It makes my lashes look like they actually exist.
This mascara rocks because it curl's, volumizes and separates your lashes.
It's long wearing, so it doesn't smudge off by the time your done eating breakfast, lunch or even dinner.
This fabulous stuff is only $22!
Yep, the most perfect mascara is under $25!
Sweet!
You have to use eye makeup remover to get it off.
People will stop you and ask you how you got such beautiful lashes? (this can get so annoying really fast..)
If your still not convinced, check out this before and after..
Source
This stuff really is the bomb.com!
How to win your own tube of They're Real! Mascara
1- Follow or subscribe to Sassy Style Redesign
2. -Tell me your favorite makeup product that you can't live without.
(make sure that you leave a comment for each one. Oh, and don't forget your email address.)
The Benefit line is pretty fabulous! I have also discovered a few more things that I can't live without.
There Stay Don't Stray Primer is one of the greatest things that I have ever put on my face!
Totally not exaggerating either. Pores, what pores?
You put your eye makeup on how long ago?
There you have it. Now you know a few more things about me.
I love spray painting, Diet Coke, and makeup!
What is your favorite "can't live without" makeup?
Remember, were all in this together! We have got to help each other out.
Especially when it comes to looking fabulous!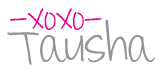 Partying at:
Tatertots & Jello
Fancy this Fridays
Finding fabulous
It's a hodge podge Friday
Look at me I'm so crafty
Creation Corner
Friday Flair
Show and Tell Friday
Creative Genius
Not just a housewife