Pin It
I LOVE Annie Sloan Chalk Paint!
I want all of you to love it as well.
Or, at least know all about it and why you should love it.
I have been "playing" with annie sloan chalk paint for a while now.
I have mixed and mixed and waxed and mixed some more.
My hand has been numb from painting on more than one occassion.
I have learned a couple of things that I want to share with you.
I will show you why when I went to pack for girls camp, I had to bring paint clothes because I only had "Paint Clothes" to choose from.
A little pathetic? Yes, probably.
I love to paint, what can I say.
Please note...
I am not a proffessional painter!
I just want to share the things that I learned from using Annie Sloan Chalk Paint.
If you want more info, anniesloan.com is full of inspiration.
Annie Sloan has a facebook page as well.
You can post a question on her page and she will asnwer you.
Ok-enough chit chat, onto the reason why you are reading this post..
What I LOVE about Annie Sloan Chalk Paint.
In my opinion:


Well, Annie Sloan Chalk Paint is just that, but for your walls & furniture.

Just clean the surface that you want to paint and Annie Sloan Chalk Paint will stick.

Not kidding!

I recently painted my wooden banisters. I wiped them down with water and then started painting.

The paint adhered perfectly! I know of no other paint that will do this.

This paint is pretty self explanatory.

There are just a couple of things that I learned along the way that I wanted to share with you.

When you paint-use the best brush that you can get.

Home Depot has a good, better, best section.

If you don't want this look-then make sure that you

Don't stress over this.

If you want a more solid coverage, you can accomplish this with 2 different techniques.

You can paint 2 coats.

(I know, your thinking DUH Tausha)

If you want a more solid coverage, you will need to wait 24 hours for the paint to cure.

It's worth the wait..promise

Trust me on this.

Waxing!

BUT, you can also make your own wax color by mixing a little bit of ASCP with some clear wax.

There are not any other wax's on the market that can do this.

I know that some of you are wondering why you would need to wax?

Waxing will give you a smooth & professional look.

If you only remember ONE thing while you are waxing, remember this,

You will want to apply a thin coat of the wax with a brush, and then buff it off with a micro fiber rag.

Micro fiber rags really do work the best.

Now, don't let the price throw you.

This quart of paint will last you a long time!

One quart of paint will do 5 or 6 pieces of furniture. Depending on the sizes of the pieces.

Remember, less is more when you use the wax.

There is one catch to this paint.

You can only purchase it from certified Annie Sloan stockists.

But, if you are a Utah gal,we have one fabulous distributor!

(YEAH!)

Mindy and her fabulous staff are extremely knowledgeable and are happy to help you.

They will ship the paint to you, or you can pick it up at their studio in Heber City.

My overall grade for this paint is an A+! ASCP is very user friendly and the results are swoon worthy.

You can totally use this paint and be awesome at it.
If you are new to my blog~Welcome!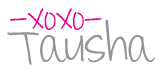 Partying here: