Oooh-so excited for all of you to meet Megan today.
I have the awesome pleasure of knowing Megan "for real" and she is brilliantly beautiful! I love her and here mad skills. And yes, she really is as beautiful in real life, as she looks in pics.
I hope you enjoy Megan as much as I do!
Hello "Sassy" readers!!! It's Megan from
Brassy Apple
and the
I AM photo blog
.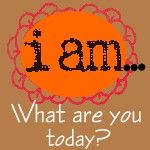 With Summer ending and Back to School creeping up or in full swing already I thought I would share some of my favorite refashions. Back to School fashion is always the fun part of going back to school. Besides buying a few new things - think about refashioning a few items that you have grown out of into something new and fun!
Maxi skirts are all the rage! This
Girls Maxi skirt
is made from 2 tshirts. It's easy, fast and comfortable!
Create a
girls SHRUG
from a tshirt with adorable rosette embellishments too! No sewing machine needed either!
And if you have a little fashion-ista that loves to accessorize, these
Arm Warmers
are a perfect way for her to express her personal style. Make them long, 3/4 length or short fingerless glove style. The possibilities go on and on!
So add something fun and unique to her wardrobe that is totally inexpensive, creative and original!
Have fun! If you try one of my tutorials out, I'd love to see a photo! It was fun to hang out with Tausha's "Sassy" readers today!